dimensions: 1230 x 1030 x 750 mm
closed bottom and smooth surface – easy to clean
with 2 skids
capacity: 630 litres
standard colour: beige oder blue, others available
weight: 60 kg (+/- 3%)
4 drainage-holes possible
material: New HDPE-1A 
Insulation: PE-foam 
Engraving with customer-logo possible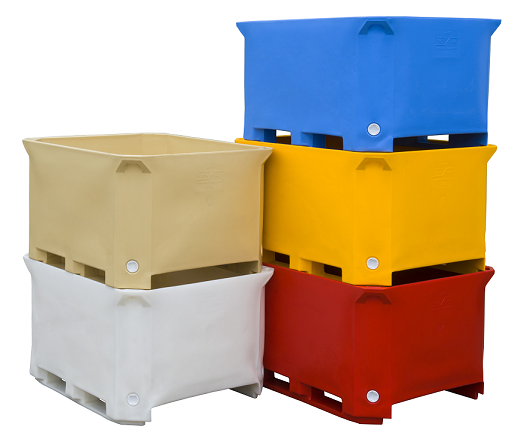 Our double-wallled pallet containers were rotomoulded in Poland. They are produced without any ribbings to avoid bacteria. This makes the containers easy to clean. The combination of Polyethylen and Polyethylen-foam makes the containers extremly robust. If the containers get damaged, they can be easily repaired.
Due to the material composition, our insulated containers are completly recyclable. An important contribution to the conservation of our ressources!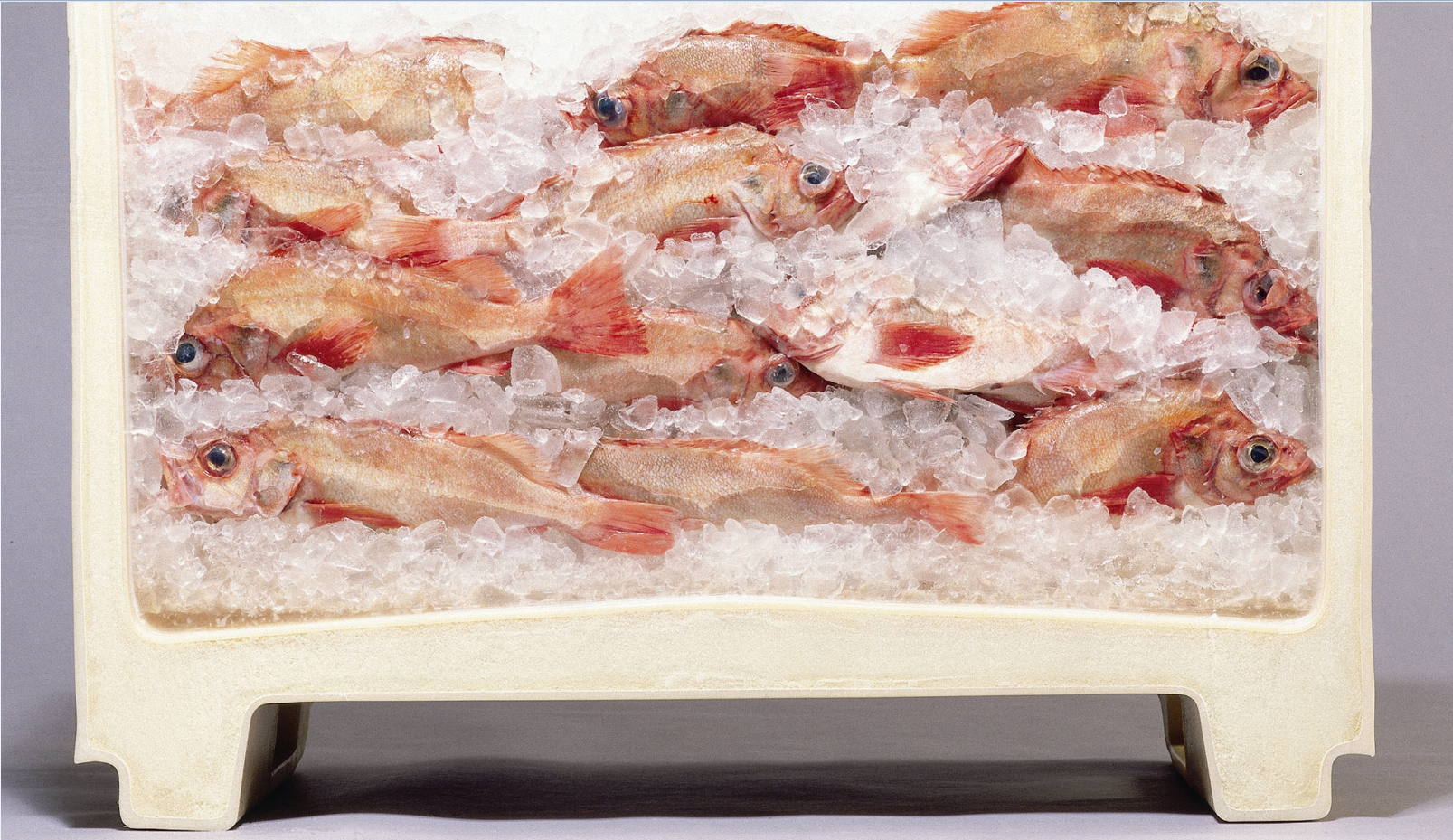 suitable lids available: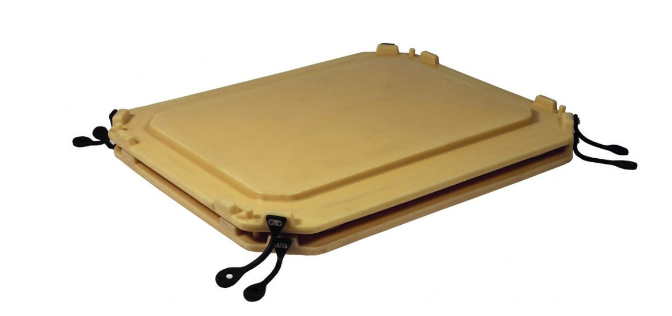 The containers can also be used for the storage of trimmings e.g. Cat. 3!