In cooperation with our customers, sport clubs and also producers of sport items, we have specialized in containers for storage of sport´s equipment. We worked on an optimal range in various fields, which is used by a lot of our customers.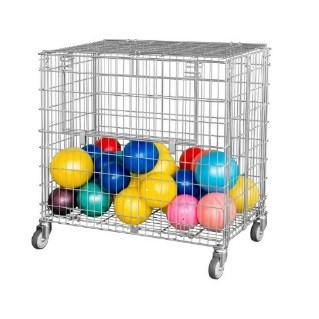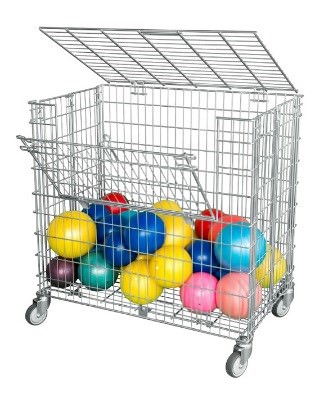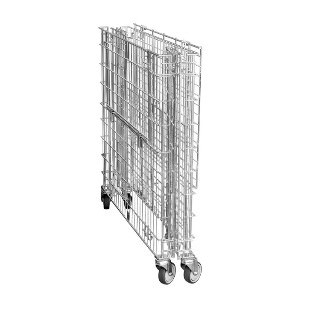 Since a lot of years, our topseller is the ballcart with 2 tailboards, completeley foldable when empty and with a filling height of around 870 mm. Easy for everyone to put in or take off balls or other sport euqipments. The outer dimensions are around 1040 x 1000 x 610 mm. The cart has got a mesh of 40 x 100 mm so also small items can be put in. As the ballcart is lockable, balls and small items could not be taken out. The cage hast got 4 bolt hole swivel castors, ø 100 mm, thermoplastic rubber tread, so it is very easy to handle for everyone. If not using, it can be folded in order to save space.
A MUST-HAVE for each sport club!
Additionally the ballcart, developed out of our anti-theft-ontainer type 724 x 815 mm with plastic base and 2 single doors and our metal-rollcage type 800 x 1200 mm, both with a mesh of 50 x 50 x 4 mm have proven themselves by our customers.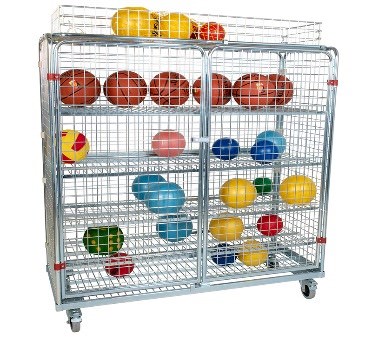 Our latest new container is a 3-4 or 5-sided metal-rollcage, with a platform dimension of 620 x 1500 mm, different heights and various accessories  like fitting wire shelves and toppings round off our product line  "Ballcarts".